Senior Solidity Engineer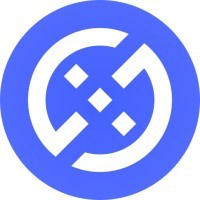 DXdao
Other Engineering
Posted on Thursday, October 6, 2022
Open Positions
---
DXdao is a collective that builds and governs decentralized products and services. Its current product suite features:
Omen, a prediction market platform;
Swapr, a governance-enabled multi-chain AMM with custom liquidity mining rewards creation and best-price trading features;
Carrot, a programmable incentive platform;
Aqua, a token sale platform; and
DXvote, a decentralized governance interface for true on-chain DAOs.
DXdao uses a reputation-based governance system; meaning that voting power, or REP, is non-transferrable and cannot be bought.
DXD is the DXdao native ERC20 token. DXD token holders own future access to a suite of services and a portion of fees accrued in the decentralised applications that the DXdao community creates. With the passage of the Governance 2.0 signal proposal, DXD will also be a DXdao governance token that manages the DXdao on-chain treasury.
Recently launched on 15/09/20 and airdropped to aligned communities, SWPR is the governance token for the Swapr AMM protocol.
DXdao is fully on-chain and minimizes its reliance on third-parties, controlling its products through ENS, and managing the treasury through binding, on-chain votes. DXdao aims to bring decentralization to DeFi and build resilient financial services for the world.
Current openings
UX Wizard
---
DXdao is a decentralized collective native to the internet that is building a suite of Web3 products. We are looking for a UX Wizard to join us at DXdao and help us execute on all phases of the UX design process for our products!
What you should be interested in doing:
Executing on all phases on the UX design process- from helping to evaluate user stories and collecting user feedback to creating user flows, lo-hi/hi-fi wireframing and prototyping, and designing highly professional visuals
Creating visually striking UI design, fitting the brand aesthetics and design standards while incorporating usability findings, feedback and metrics
Transforming technical insights into informed user-centric design decisions and create complete documentation on flows and interactions
Providing quality assurance of all deliverables within the required design standards
Performing analysis to help drive UX optimization and efficiency
DXdao is looking for:
A DAO/DeFi enthusiast who believes in the power of decentralization
An independent, self-starter who is comfortable working in a fast-paced environment
Experience working in a collaborative environment with engineers, user researchers, and product teams
A contributor with excellent written and verbal communication skills
Senior Solidity Engineer
---
DXdao is building a suite of Web3 products. As such, it heavily relies on the technical expertise of solidity developers with strong knowledge of building on top of Ethereum. We are looking for a Senior Solidity Engineer to join us at DXdao!
What you should be interested in doing:
Building the next generation of DeFi products
Working on the cutting edge of decentralization
Working for a distributed, consensus based, and onchain organization
Creating unique solutions to dApp specific user experience challenges
Designing, implementing, testing, and auditing protocol upgrades and additions
Driving high-level decisions about DXdao protocol architecture, features, quality standards, and best practices
DXdao is looking for:
A DAO/DeFi enthusiast who believes in the power of decentralization
An independent, self-starter who is comfortable working in a fast-paced environment
Someone with extensive experience in solidity and in deploying smart contracts on Ethereum or other EVM compatible blockchain; preferably in DeFi or decentralized governance
A contributor with excellent written and verbal communication skills and can collaborate effectively on a breadth of technical topics
---