Senior Security Analyst, Security Operations (Threat Detection)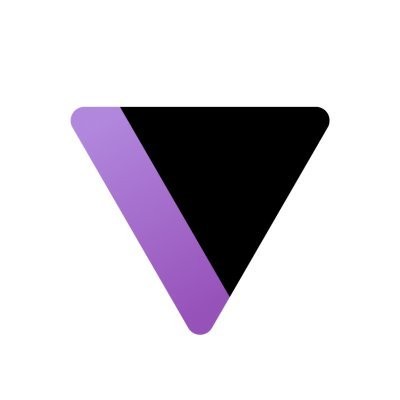 Verto
IT, Operations
Remote · United Kingdom
Posted on Friday, September 1, 2023
Are you interested in securing the home for all developers? GitHub is changing the way the world builds software, and we want you to help change the way we secure GitHub. We are looking for Security Engineers to evolve and advance the security posture of GitHub and its ecosystem.
Threat Detection and Response is a core function of Security Operations at GitHub. To effectively protect our people, our customers, and our business, we are looking for people who can effectively identify and respond to threats across our platform and supporting systems.
The TDR team is made up of analysts and engineers with varied skill sets, able to perform security analysis, threat hunting, incident response, and tooling development at high levels.
As a Senior Security Analyst, you will work alongside other members of Security, IT, and Engineering organizations to help drive technical direction for all things security. You will operate within a team who are driven to develop GitHub's threat detection capabilities, and you will play a leading part in identifying and prioritizing detection efforts within our environment. Through industry research as well as collaborative Purple Team exercises, you will look to foster an innovative and collaborative environment for bettering GitHub's security posture. A successful applicant will have a desire to work in tandem with other security professionals to secure GitHubbers and GitHub systems in diverse environments at scale.
Responsibilities:
Partnering with other security teams to identify, investigate, and mitigate threats
Communicating persuasively with peers to inspire cooperation
Working solo or collaboratively while delivering simultaneous projects on a deadline
Developing, maturing and documenting security policy and processes
Participating in an on-call rotation
Collaborating on and leading purple team exercises
Making well-reasoned decisions that inspire and energize others
Continuously evaluating GitHub's detection suite and identifying visibility gaps
This role will require working non-standard working hours, including weekends and holidays approximately 1-2 times per month.
Minimum Qualifications:
Several years experience with software development in Python
Several years experience in threat hunting and/or detection engineering
Several years experience with SIEM solutions
Preferred Qualifications:
Experience and/or expertise with Microsoft Azure, Amazon Web Services or a similar cloud provider
Passionate about mentoring and helping their peers grow
Familiarity with data correlation and modern threat detection techniques
Knowledge and understanding of security controls across all security domains
The ability to take a pragmatic, risk-based approach to decision making while applying practical security principles and practices
---
Location: In this role, you can work remotely from anywhere in the United Kingdom.
#LI-Remote
---
Who We Are:
As the global home for all developers, GitHub is the complete AI-powered developer platform to build, scale, and deliver secure software. Over 100 million people, including developers from 90 of the Fortune 100 companies, use GitHub to build amazing things together across 330+ million repositories. With all the collaborative features of GitHub, it has never been easier for individuals and teams to write faster, better code.
Leadership Principles:
Customer Obsessed - Trust by Default - Ship to Learn - Own the Outcome - Growth Mindset - Global Product, Global Team - Anything is Possible - Practice Kindness
Why You Should Join:
At GitHub, we constantly strive to create an environment that allows our employees (Hubbers) to do the best work of their lives. We've designed one of the coolest workspaces in San Francisco (HQ), where many Hubbers work, snack, and create daily. The rest of our Hubbers work remotely around the globe. Check out an updated list of where we can hire here: https://github.com/about/careers/remote
We are also committed to keeping Hubbers healthy, motivated, focused and creative. We've designed our top-notch benefits program with these goals in mind. In a nutshell, we've built a place where we truly love working, we think you will too.
GitHub is made up of people from a wide variety of backgrounds and lifestyles. We embrace diversity and invite applications from people of all walks of life. We don't discriminate against employees or applicants based on gender identity or expression, sexual orientation, race, religion, age, national origin, citizenship, disability, pregnancy status, veteran status, or any other differences. Also, if you have a disability, please let us know if there's any way we can make the interview process better for you; we're happy to accommodate!
Please note that benefits vary by country. If you have any questions, please don't hesitate to ask your Talent Partner.