Senior Service Delivery Engineer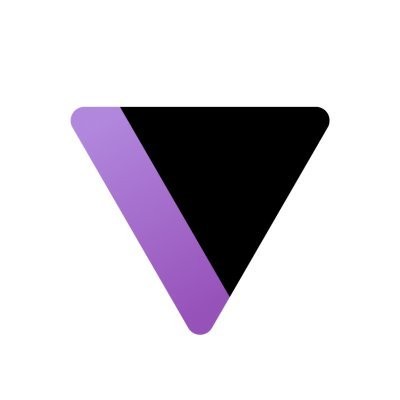 Verto
Remote · Australia
Posted on Thursday, September 7, 2023
GitHub helps companies and organizations succeed by enabling them to build better software, together. We're looking for a Service Delivery Engineer to help our Expert Services team solve our customers' needs. The ideal candidate will have the aptitude and passion to become a master of GitHub's product capabilities and underlying technologies. We need a high performing engineering consultant to help our customers improve their software delivery. This person will solve challenges with many different technologies and work closely with our customers, as well as GitHub's internal departments.
Responsibilities
Providing solutions to customer challenges: The primary responsibility of this role is to understand the goals of our customers and to help them create a solution. Success in this role is marked by a strong focus on the customer. You will learn the customers' pain points and work collaboratively with the customer, GitHub team members, and potentially the open source community to find solutions.
Provide technical clarity: You will need to provide clarity to your customers regarding an array of technologies. You will need to understand GitHub's tools and platform well enough to weigh critical technical solutions in order to help our customers make informed decisions, as well as creating high-quality, reusable solutions for customers. Collaborating closely with colleagues, often through pairing, is essential to creating great solutions.
Demonstrate leadership: Help customers define their success criteria for their improvement initiatives involving GitHub.
Track and share progress: Ensure that expectations are clear and progress is being made toward achieving customer goals and success criteria.
Build tailored solutions: GitHub is often the central platform our customers use to ship software to their own end users and customers. This role requires active participation in building these solutions. This may involve migrating source code to GitHub from legacy source control systems, creating pipelines for Continuous Integration and Continuous Delivery, or even helping to automate the provisioning of infrastructure using IaaS tools such as Puppet, Chef, or CloudFormation. The challenges for each customer will differ, offering endless opportunities to grow.
Required Qualifications
Minimum 7 years of experience in Software Development or DevOps
Demonstrated skills in automating repetitive tasks using a modern programming language, such JavaScript, TypeScript, Ruby, Go, Kotlin or Python.
Experience using the Git version control system.
Minimum 3+ years of experience in working directly with external stakeholders/customers.
Preferred Qualifications
5+ years of experience in Software Development or DevOps.
Understanding of Application Security.
Familiarity with the GitHub platform and associated workflow.
Experience developing roadmaps for adoption including defining critical success criteria and measurements.
Experience in working within a vendor organization.
Familiarity with legacy version control systems, such as SVN, TFS and ClearCase.
Comfortable working in a fast-paced and dynamic environment.
Excellent problem solving skills around technical, product, and business questions.
Experience working with teams across locations and time zones.
---
Location: In this role, you can work remotely from anywhere in Australia.
#LI-Remote
---
Who We Are:
As the global home for all developers, GitHub is the complete AI-powered developer platform to build, scale, and deliver secure software. Over 100 million people, including developers from 90 of the Fortune 100 companies, use GitHub to build amazing things together across 330+ million repositories. With all the collaborative features of GitHub, it has never been easier for individuals and teams to write faster, better code.
Leadership Principles:
Customer Obsessed - Trust by Default - Ship to Learn - Own the Outcome - Growth Mindset - Global Product, Global Team - Anything is Possible - Practice Kindness
Why You Should Join:
At GitHub, we constantly strive to create an environment that allows our employees (Hubbers) to do the best work of their lives. We've designed one of the coolest workspaces in San Francisco (HQ), where many Hubbers work, snack, and create daily. The rest of our Hubbers work remotely around the globe. Check out an updated list of where we can hire here: https://github.com/about/careers/remote
We are also committed to keeping Hubbers healthy, motivated, focused and creative. We've designed our top-notch benefits program with these goals in mind. In a nutshell, we've built a place where we truly love working, we think you will too.
GitHub is made up of people from a wide variety of backgrounds and lifestyles. We embrace diversity and invite applications from people of all walks of life. We don't discriminate against employees or applicants based on gender identity or expression, sexual orientation, race, religion, age, national origin, citizenship, disability, pregnancy status, veteran status, or any other differences. Also, if you have a disability, please let us know if there's any way we can make the interview process better for you; we're happy to accommodate!
Please note that benefits vary by country. If you have any questions, please don't hesitate to ask your Talent Partner.