HR Business Analytics Specialist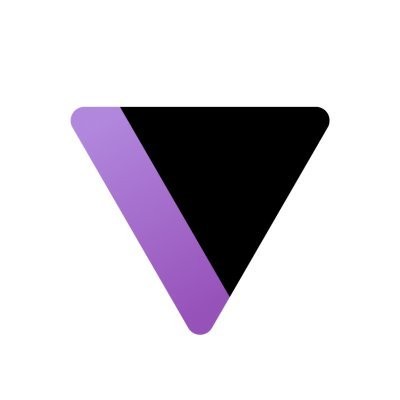 Verto
People & HR, Data Science
Remote
Posted on Tuesday, September 12, 2023
GitHub is looking for an HR Business Analytics Specialist to join our HR People Analytics Team. The HR People Analytics center of excellence manages, publishes and supports the use of people data across the organization. In addition, the People Analytics team manages GitHub's Listening System, including Onboarding, Engagement and Pulse employee experience surveys. The success of the People Analytics organization is critical to the overall effectiveness of the HR organization and our ability to ensure consistent employee and manager experiences company wide. As a member of the People Analytics organization, the HR Business Analytics Specialist plays a key role in aggregating, managing, reporting and supporting people data and tools to support HR, as well as all other GitHub teams. At GitHub, people analytics data is used by leaders to make timely data-driven business decisions.
This position requires an action-oriented and data-focused professional, who will be primarily responsible for using their exceptional analytical skills, problem-solving and customer service focus to support the GitHub HR People Analytics team. The ideal candidate will have prior HR people data analysis experience in a global environment, coupled with familiarity using Workday, Zendesk and statistical tools. Additional requirements include the ability to maintain position, employee and contingent staff data worldwide, while ensuring the accuracy, integrity and confidentiality of the data. To be successful, the individual in this position will need to excel at operational execution, attention to detail, customer service, analytical problem solving, communications, and continuous improvement.
The ideal candidate should also display strong attention to detail and proven ability to manage multiple priorities and/or projects, possess initiative & drive with strong desire to continuously improve processes & deliver against agreed objectives and service levels. Strong analytical, problem solving & troubleshooting skills, as well as a desire and attitude to go above and beyond in resolving issues are additional candidate attributes that will ensure success in this role.
Responsibilities:
Aggregate, manage, audit, publish and deliver People Analytics data on a defined frequency
Partner and work directly with others on the HR team, including HR Centers of Excellence leaders, HR Business Partners and HR Consultants
Develop, deploy and manage People Analytics tools and readiness materials for consumption across GitHub
Responsible for responding to HR Zendesk tickets in a timely manner
Support GitHub's employee Listening System, including all employee experience surveys
Convert business requirements from frequent HR Zendesk requests into PowerBi solutions
Partner and align closely with the HR team, as well as stakeholders across GitHub
Required Qualifications:
3 years experience in Human Resources or related experience, or a BS in Business or related field
Experience with sensitive and confidential people data in a global environment
Basic understanding of and ability to use PowerBI
Preferred Qualifications:
Prior experience working in a centralized, global HR services team
Experience using Zendesk, Workday and statistical tools, such as R or Python
Microsoft Excel experience creating pivot tables, vlookups, and formulas to analyze data
The ability to research, analyze, and make logical decisions within a given timeframe
---
Minimum hourly rate of $24.04/hour to maximum $63.75/hour.
In addition, certain roles also have the opportunity to earn sales incentives based on revenue or utilization, depending on the terms of the plan and the employee's role.
These pay ranges are intended to cover roles based across the United States. An individual's base pay depends on various factors including geographical location and review of experience, knowledge, skills, abilities of the applicant. At GitHub certain roles are eligible for benefits and additional rewards, including annual bonus and stock. These rewards are allocated based on individual impact in role.
---
Location: In this role, you can work remotely from anywhere in the United States.
#LI-Remote
---
About GitHub:
GitHub is the world's leading AI-powered developer platform with 100 million developers and counting. We're also home to the biggest open source community on earth (and 99% of the world's software has open source code in its DNA). Many of the apps and programs you use every day are built on GitHub.
Our teams are dreamers, doers, and pioneers, leading the way in AI, driving humanitarian efforts around the globe, and even sending open source to Mars (and beyond!).
At GitHub, our goal is to create the space you need to do your best work. We're remote-first and offer competitive pay, generous learning and growth opportunities, and excellent benefits to support you, wherever you are—because we know that people flourish when they can work on their own terms.
Join us, and let's change the world, together.
Leadership Principles:
Customer Obsessed - Trust by Default - Ship to Learn - Own the Outcome - Growth Mindset - Global Product, Global Team - Anything is Possible - Practice Kindness
---
GitHub is made up of people from a wide variety of backgrounds and lifestyles. We embrace diversity and invite applications from people of all walks of life. We don't discriminate against employees or applicants based on gender identity or expression, sexual orientation, race, religion, age, national origin, citizenship, disability, pregnancy status, veteran status, or any other differences. Also, if you have a disability, please let us know if there's any way we can make the interview process better for you; we're happy to accommodate!
Please note that benefits vary by country. If you have any questions, please don't hesitate to ask your Talent Partner.