Senior Manager, Corporate Sales Japan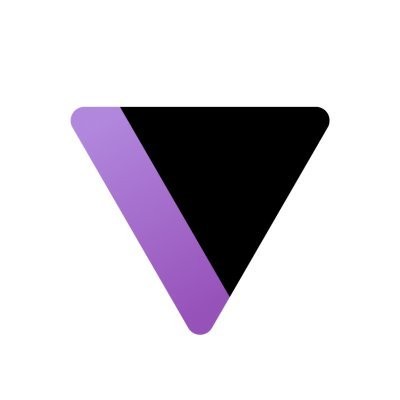 Verto
Sales & Business Development
Remote · Japan
Posted on Thursday, August 3, 2023
GitHub helps companies and organizations succeed by allowing them to build better software together. GitHub is seeking an experienced people manager to lead Japan's Corporate Sales team focused on driving net-new and incremental revenue streams. The ideal candidate will be passionate about hiring, onboarding and coaching a strong Sales team towards delivering the best experience to our customers and driving end to end adoption of the GitHub platform.
Responsibilities:
Team Development. Develop and coach a high-performing team by hiring diverse talent and prioritizing development and talent management. You will lead by example, maintain high-level customer and partner relationships and build a network in the market to promote GitHub and attract talent.
Business Development. Develop territory and team plans, assess market opportunity for GitHub Products and Services and aligning resources to over-achieve on business goals. You will be a thought leader for your market and represent GitHub at customer and partner meetings as well as small and large events. You will be responsible to hit aggressive sales targets.
Risk Management . Identify risk and be decisive to ensure any risk is mitigated. Be a disciplined business manager, develop a culture of accountability and set up strong operational standards.
Network building . Build a solid network at GitHub and within customer and prospect accounts to support the field. Work cross-functionally with technical product management, engineering, support, technical sales, professional services, channel and marketing teams to demonstrate the value of GitHub and, in turn, help our partners and GitHub sales.
Implement processes & tools to help improve the productivity & efficiency of the Corporate team
Drive accurate forecasting and pipeline management
Drive new logo bookings
Shape, iterate, and scale our sales strategy, taking initiative to improve the team's practices, tools, and content.
Advocate for training and services, where needed, for customer success
Work collaboratively across sales, engineering, marketing, channel, product and customer success.
Required Qualifications:
Strong sales experience, ideally in the tech industry
Excellent track record of leading, coaching and developing people
Strong understanding of sales methodologies (Challenger, Command of The Message, MEDDPPICC)
Japanese & English language fluency
Experience working with a channel ecosystem (reseller, GSI, SI, Distributors)
Proven track record of exceeding team quota / targets
Preferred Qualifications
Strong customer orientation, dedication, and passion for delivering a great customer experience
Ability to assess and promote team needs
Works effectively with cross-functional teams and has excellent stakeholder management skills
Collaborative and team oriented
Consistent track-record of leading a team of top performance and exceeding quota.
Experience selling into Engineering and IT preferred
Data-Driven
Resourceful, driven, results-oriented
Prior selling experience as an IC in a high growth Sales organization
Knowledge of DevOps
High energy and positive attitude
Ability to take initiative
Comfortable working in a fast-paced and dynamic environment
Flexible (ability to work across different time zones) and able to think quickly
Willing to go the extra mile with a strong work ethic; self-directed and resourceful
---
Location: In this role, you can work remotely from anywhere in Japan.
#LI-Remote
---
Who We Are:
As the global home for all developers, GitHub is the complete AI-powered developer platform to build, scale, and deliver secure software. Over 100 million people, including developers from 90 of the Fortune 100 companies, use GitHub to build amazing things together across 330+ million repositories. With all the collaborative features of GitHub, it has never been easier for individuals and teams to write faster, better code.
Leadership Principles:
Customer Obsessed - Trust by Default - Ship to Learn - Own the Outcome - Growth Mindset - Global Product, Global Team - Anything is Possible - Practice Kindness
Why You Should Join:
At GitHub, we constantly strive to create an environment that allows our employees (Hubbers) to do the best work of their lives. We've designed one of the coolest workspaces in San Francisco (HQ), where many Hubbers work, snack, and create daily. The rest of our Hubbers work remotely around the globe. Check out an updated list of where we can hire here: https://github.com/about/careers/remote
We are also committed to keeping Hubbers healthy, motivated, focused and creative. We've designed our top-notch benefits program with these goals in mind. In a nutshell, we've built a place where we truly love working, we think you will too.
GitHub is made up of people from a wide variety of backgrounds and lifestyles. We embrace diversity and invite applications from people of all walks of life. We don't discriminate against employees or applicants based on gender identity or expression, sexual orientation, race, religion, age, national origin, citizenship, disability, pregnancy status, veteran status, or any other differences. Also, if you have a disability, please let us know if there's any way we can make the interview process better for you; we're happy to accommodate!
Please note that benefits vary by country. If you have any questions, please don't hesitate to ask your Talent Partner.