Country Manager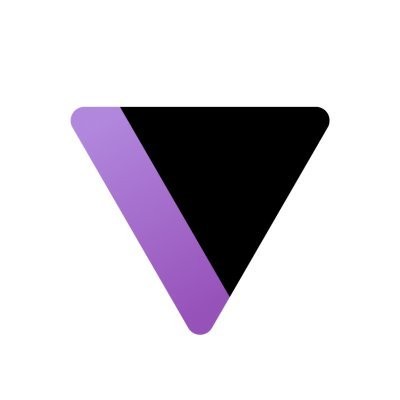 Verto
Japan · Remote
Posted on Friday, September 1, 2023
At GitHub, we strive to build a global platform for all developers, so that they can collaborate and build better software together. We are passionate about bringing GitHub to developers at companies and organizations all over the world, and our global footprint is growing.
We are looking to grow our team in Japan and are seeking a Country Manager to lead and accelerate our growth by building a local operational presence with local contextual leadership that drives on-the-ground strategy and execution in close partnership with GitHub's global resources.
The Country Manager is a senior leader who will own and drive the strategic direction and local execution of GitHub's Enterprise growth in Japan and take on the role potentially to extend your responsibility of Korea. The role will work closely with a cross-section of team leaders, functional experts, and GitHub's leadership team, reporting into the Vice President of APAC.
As the ideal candidate, you are operationally minded with expertise in scaling a business in Japan and ideally operating, via remote management, Korea. You also have the aptitude and passion to become a master of GitHub's product capabilities, underlying technology, and competitive advantages, as well as have experience building successful internal and external stakeholders relationships. You are a proven leader, having developed and managed a team of high performing enterprise professionals.
Key Responsibilities
Engage the developer communities in Japan, be seen as a thought leader and influential, understand needs, provide opportunities to learn and collaborate and expand access to GitHub
Have the ability and experience to build a strategic plan for Japan (and potentially Korea) which shows ongoing growth and maturing into the market's potential.
Assess the team skills and drive appropriate change to achieve the business growth expectations and meeting quarterly revenue targets.
Build a repeatable hiring process that drive strategic staffing goals to align with company objectives.
Build, lead, and help manage a strategic Enterprise sales organization focused on growing revenue and market share.
Build strong and tight relationships with Enterprise peers in Microsoft to ensure the GTM is tightly aligned and full value is leveraged from the scale of the MSFT Japan & Korea businesses.
Work with and guide the recruitment of channel partners, including distributors, system integrators, resellers, and services partners to assess business opportunities and drive market share.
Work with marketing both locally and regionally and vendors to execute on strategic campaigns to increase user activity in the region.
Integrate into overall global expansion efforts, global operations, and execution plans
Work with GitHub APAC and GitHub global to ensure local and regulatory compliance
Serve as the face of GitHub Japan for all public relations, media and communication needs
Have the ability and the experience of transforming a sales organization from product to true enterprise platform solution selling disciplines, methodologies and behaviors through growth mindset leadership
Review and develop a '3 horizon' strategy for Japan, and potentially Korea, (18 month timeframe) to evolve the GitHub businesses to expected growth and expansion.
Oversee the local Hubber experience, well-being and security in Japan/Korea.
Required Qualifications:
5+ years of experience in an enterprise sales director role managing and scaling a cross-functional team in Japan's technology market
Business proficiency in Japanese and English
Experience Proven track record of creating relationships within the community and enterprises across the full scope of developers, students, customers and partners
Strong relationship building and deal structuring skills with large Japanese or global multinational accounts.
Reside in Japan and be able to travel within the country to Korea and internationally as needed
Hands on approach and leadership style with direct team plus C-level network within Japan large enterprises and significant organizations in Korea
Selling subscription-based licenses, SaaS and enterprise software
Preferred Qualifications:
Business proficiency in Korean language and conducting business in Korea with large enterprises.
Understanding of Consumption in context of SaaS
Beneficial to have an understanding of Microsoft's business and key stakeholders
Experience working in a fast-paced and dynamic environment with a growth mindset, high energy and transformational leadership style
Flexible with the ability to work across different time zones.
---
Location: In this role, you can work remotely from anywhere in Japan or in GitHub's Tokyo office.
#LI-Remote
---
Who We Are:
As the global home for all developers, GitHub is the complete AI-powered developer platform to build, scale, and deliver secure software. Over 100 million people, including developers from 90 of the Fortune 100 companies, use GitHub to build amazing things together across 330+ million repositories. With all the collaborative features of GitHub, it has never been easier for individuals and teams to write faster, better code.
Leadership Principles:
Customer Obsessed - Trust by Default - Ship to Learn - Own the Outcome - Growth Mindset - Global Product, Global Team - Anything is Possible - Practice Kindness
Why You Should Join:
At GitHub, we constantly strive to create an environment that allows our employees (Hubbers) to do the best work of their lives. We've designed one of the coolest workspaces in San Francisco (HQ), where many Hubbers work, snack, and create daily. The rest of our Hubbers work remotely around the globe. Check out an updated list of where we can hire here: https://github.com/about/careers/remote
We are also committed to keeping Hubbers healthy, motivated, focused and creative. We've designed our top-notch benefits program with these goals in mind. In a nutshell, we've built a place where we truly love working, we think you will too.
GitHub is made up of people from a wide variety of backgrounds and lifestyles. We embrace diversity and invite applications from people of all walks of life. We don't discriminate against employees or applicants based on gender identity or expression, sexual orientation, race, religion, age, national origin, citizenship, disability, pregnancy status, veteran status, or any other differences. Also, if you have a disability, please let us know if there's any way we can make the interview process better for you; we're happy to accommodate!
Please note that benefits vary by country. If you have any questions, please don't hesitate to ask your Talent Partner.