Staff Accessibility Designer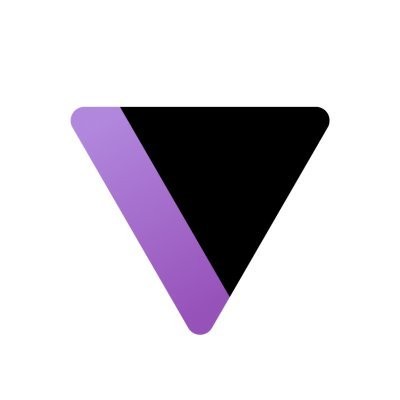 Verto
Design
Remote · United Kingdom
Posted on Saturday, September 2, 2023
Accessibility is a core priority at GitHub. As we continue to innovate, GitHub is looking for a Staff Accessibility Designer to revolutionize the way people with disabilities navigate, build, and collaborate on GitHub. You will be a part of a diversely skilled team of Accessibility Designers who work across teams and platforms to instill accessibility best practices across the product. This position is embedded in the Design Infrastructure team, part of the Design organization.
As a Staff Accessibility Designer, your role will focus on defining and evolving groundbreaking accessible features, patterns, and components that will simplify the developer workflow for all. You will lead by example, fostering a culture of curiosity, adaptability, empathy and inclusion. If you enjoy carving new paths, collaborating on challenging technical problems, driving clarity and decisions to achieve progress over perfection, you might find yourself a happy home on the GitHub Design team.
What we're looking for:
Staff Designers at GitHub are strong individual contributors; they're given a lot of autonomy and trust to work on high impact design projects. For this specific role, we're looking for someone who values the following:
Systems thinking: Our team has to apply decisions holistically, making sure to look at new patterns in context to the larger system of the product, as well as ensuring we support experiences for individual features.
Inclusive design: GitHub is a home for all developers and our product should reflect that. This means considering the range of access needs of our users, as well as including and learning from people with a diverse set of perspectives. Designing for inclusivity can lead us to solving problems for the many and open up our product for more people.
Creating together: Facilitating collaboration between teams and individuals is key so that we continue to scale accessibility across the design system and product.
Progress and impact: Driving towards solutions and striking the right balance of progress over perfection to push accessibility forward and help teams action on their accessibility journey.
Candidness: We encourage candidness and recognize its role in building trust between peers and leadership. Making decisions for projects, design patterns, and processes, will yield better results when we can get to the "real talk".
Responsibilities:
Provide regular accessibility design feedback to designers and engineers working across the product and design system.
Collaborate closely with design, product and engineering teams to ensure features are accessible to users of assistive technology such as screen readers, voice control, magnification.
Partner with select teams developing new features to share accessibility expertise as projects move from conception to launch, with a view to growing the project teams inclusive thinking practices.
Partner with product management to shape and develop roadmaps for new initiatives, in collaboration with accessibility, product design, and engineering leadership.
Become an authority on GitHub's inclusive design language, setting standards for our design system and how inclusive systems thinking is embedded in GitHub's design practice.
Lead the accessible design of high impact patterns, component redesigns, and cross-cutting features of our design system and product, ensuring alignment with accessibility standards, guidelines, and best practices, including WCAG 2.1 and beyond.
Apply your sense of curiosity, creativity and adaptability to the task of solving problems that have never been tackled before.
Create interactive mockups and lightweight prototypes to communicate and validate design decisions. Participate in the design, observation, and analysis of inclusive user research.
Contribute to education materials and documentation.
Required qualifications:
5+ years focused on accessibility design as an individual contributor
Experience designing for web accessibility standards and using assistive technology including screen readers, voice control and magnification.
You have led the accessible design of complex features and patterns within an organization or as part of an open-source project.
You have experience in writing HTML & CSS within apps built in Ruby on Rails and React, and are comfortable using Git version control.
Preferred qualifications:
7+ years total of design experience
You have strong interpersonal, written, and oral communication skills.
You have experience with the design guidelines, constraints, and best practices of native mobile platforms for iOS and Android.
You have accessibility experience designing cross-platform experiences, from web to native mobile.
You have experience running inclusive user research projects.
You have experience developing training materials and leading educational workshops.
You have a technical background or experience working on developer tools.
You are comfortable with HTML, JavaScript, React.js, or working in Rails applications.
---
Location: In this role, you can work remotely from anywhere in the United Kingdom.
#LI-Remote
---
Who We Are:
As the global home for all developers, GitHub is the complete AI-powered developer platform to build, scale, and deliver secure software. Over 100 million people, including developers from 90 of the Fortune 100 companies, use GitHub to build amazing things together across 330+ million repositories. With all the collaborative features of GitHub, it has never been easier for individuals and teams to write faster, better code.
Leadership Principles:
Customer Obsessed - Trust by Default - Ship to Learn - Own the Outcome - Growth Mindset - Global Product, Global Team - Anything is Possible - Practice Kindness
Why You Should Join:
At GitHub, we constantly strive to create an environment that allows our employees (Hubbers) to do the best work of their lives. We've designed one of the coolest workspaces in San Francisco (HQ), where many Hubbers work, snack, and create daily. The rest of our Hubbers work remotely around the globe. Check out an updated list of where we can hire here: https://github.com/about/careers/remote
We are also committed to keeping Hubbers healthy, motivated, focused and creative. We've designed our top-notch benefits program with these goals in mind. In a nutshell, we've built a place where we truly love working, we think you will too.
GitHub is made up of people from a wide variety of backgrounds and lifestyles. We embrace diversity and invite applications from people of all walks of life. We don't discriminate against employees or applicants based on gender identity or expression, sexual orientation, race, religion, age, national origin, citizenship, disability, pregnancy status, veteran status, or any other differences. Also, if you have a disability, please let us know if there's any way we can make the interview process better for you; we're happy to accommodate!
Please note that benefits vary by country. If you have any questions, please don't hesitate to ask your Talent Partner.