Product Manager - Web3Inbox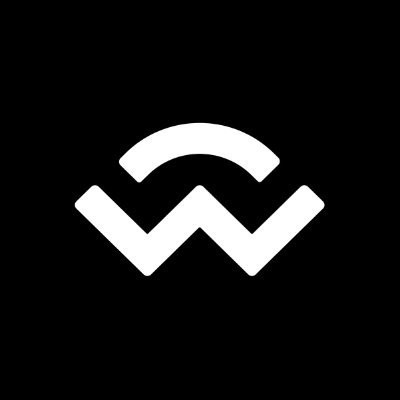 WalletConnect
Product
Lisbon, Portugal
Posted on Tuesday, October 31, 2023
WalletConnect is the de facto web3 communications protocol allowing interoperability between wallets and dapps across chains. We began with a single API and now facilitate millions of messages and connections each month. Today we're building a suite of web3 SDKs including Web3Modal, Web3Wallet, Web3Inbox and more with a mission of empowering developers to build engaging web3 experiences so that as an industry, we can reach the next 100 million crypto users.
We've raised $25 million from some of the world's best crypto and infrastructure investors such as Union Square Ventures, 1kx, Shopify, Coinbase Ventures, Circle Ventures, and Uniswap Labs Ventures. Founded in 2018 by Pedro Gomes, we are a global, remote-first team that values openness, simplicity, generating impact and ownership.
The Role
We're looking for an experienced product manager to lead our Web3Inbox team and help create the next major infrastructure for web3. Our vision is to bring crypto-native messaging to every dapp and wallet, and you will work within our cross-functional team building multi-platform SDKs, sample apps across the web, iOS and Android, as well as our consumer-facing app web3inbox.com.
Your primary responsibility will be to lead the end-to-end product development lifecycle, from initial ideation to product launch. This role is best suited to a product visionary that has deep experience leading engineering teams to success through a comprehensive understanding of the various services (relay, sync, identity, etc) and components of the stack.
Responsibilities:
Lead the entire product development lifecycle, from strategy to launch, including project briefs, testing, and feedback
Help define the web3 messaging standard spanning UX, security, privacy, spam, and compliance.
Conduct user research and analyze data to gain insights into the product, market, and web3 messaging trends.
Drive product adoption and collaborate closely with business development and marketing teams.
Ruthlessly prioritize to ensure we are always working on the most impactful features
Coordinate with key partners (Metamask, Uniswap, Rainbow, Trust Wallet, OpenSea) to ensure a seamless Web3Inbox experience.
Support partner success by addressing feedback, bug reports, and technical issues, facilitating iterative product improvements
Collaborate with design, engineering, marketing, bizdev and devrel teams to ensure that all stakeholders are aligned on the product's vision, goals, and development progress
Define clear accountability through OKRs and KPIs to measure product success.
Conduct data analysis to understand product usage and build product led growth strategies
Thrive in a fast-paced environment, executing tasks effectively to meet evolving product needs and market demands.
Must have:
At least 5 years of product experience at a tech company, having managed products, or as a software engineer
Proficiency in understanding technical concepts and collaborating with engineering teams
Track record in effectively building a product to post-revenue with a commercial mindset
Excellent problem-solving and analytical skills to identify opportunities or understand and address potential technical and business issues
Excellent written, editing, speaking, and research skills
Nice to have:
An engineering background
A proven ability to thrive in rapidly evolving high growth-startups
Possesses a deep understanding of and interest in web3 and associated technologies, with a passion for learning more in this field
What WalletConnect offers:
Fully remote position with a budget for your home office or work environment
Regular team offsites to amazing places around the world
Generous PTO and parental leave
Meaningful Learning and Development budget
Competitive compensation package including salary, equity and possibly tokens
If you're in the US, we'll also cover your healthcare
The chance to build and grow with one of the most recognised companies in Web3 and have fun while we do it
WalletConnect is an equal opportunity employer and we encourage applications from candidates of all backgrounds and experiences. We celebrate diversity and are committed to creating an inclusive environment for all employees