Product Manager - Web3Modal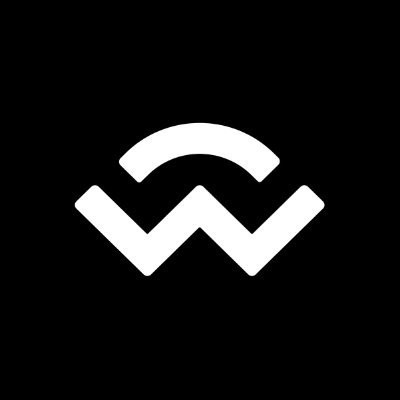 WalletConnect
Product
New York, NY, USA
Posted on Friday, November 3, 2023
WalletConnect is the de facto web3 communications protocol allowing interoperability between wallets and dapps across chains. We began with a single API and now facilitate millions of messages and connections each month. Today we're building a suite of web3 SDKs including Web3Modal, Web3Wallet, Web3Inbox and more with a mission of empowering developers to build engaging web3 experiences so that as an industry, we can reach the next 100 million crypto users.
We've raised $25 million from some of the world's best crypto and infrastructure investors such as Union Square Ventures, 1kx, Shopify, Coinbase Ventures, Circle Ventures, and Uniswap Labs Ventures. Founded in 2018 by Pedro Gomes, we are a global, remote-first team that values openness, simplicity, generating impact and ownership.
The Role
We're looking for an experienced product manager to lead our Web3Modal team and help define the default web3 experience for connecting wallets and dapps. Web3Modal is already the leading web3 SDK, but we are expanding our scope to smart-accounts, email and social login, passkeys, and are actively building the future of web3. Our vision is that every website will be using Web3Modal.
In this role, you will partner closely with the head of product and commercial teams to uncover the next use-cases that are driving web3 adoption. You will direct the product strategy and OKRs for a cross-functional team of talented colleagues to prioritize and execute our roadmap and accelerate our growth.
This is an opportunity to be part of a fast-pace company that is directly responsible for onboarding the next billion users.
Responsibilities:
Lead the entire product development lifecycle, from strategy to launch, including project briefs, testing, and feedback
Define and execute the product roadmap to drive product adoption and collaborate closely with business development and marketing teams.
Conduct customer research and analyze data to gain insights into the product, market, and web3 trends
Engage with our community to gather feedback, understand pain points, and identify areas of improvement.
Coordinate with key partners (Metamask, Uniswap, Rainbow, Trust Wallet, OpenSea) to ensure a seamless Web3Modal experience.
Foster relationships with dapps, wallet providers and other industry stakeholders
Collaborate with design, engineering, marketing, bizdev and devrel teams to ensure that all stakeholders are aligned on the product's vision, goals, and development progress
Define clear accountability through OKRs and KPIs to measure product success. Conduct data analysis to understand product usage,and iterate in a data-informed manner
Must have:
At least 5 years of product experience at a tech company, having managed products, or as a software engineer
Proficiency in understanding technical concepts and collaborating with engineering teams
Strong understanding of blockchain technology, wallet and dapp solutions, and the broader crypto ecosystem
A platform and framework polyglot having experience with javascript and the web, and native SDKs including React Native, Swift, Kotlin, and Flutter
Thrive in a fast-paced environment, executing tasks effectively to meet evolving product needs and market demands
Data-driven decision-making skills
Exceptional problem-solving and analytical skills to identify opportunities or understand and address potential technical and business issues
Excellent written, editing, speaking, and research skills
Nice to have:
An engineering background
A proven ability to thrive in rapidly evolving high growth-startups
Crypto / Blockchain experience
Comfortable working remotely
Previous experience in a startup or fast-paced environment
What WalletConnect offers:
Fully remote position with a budget for your home office or work environment
Regular team offsites to amazing places around the world
Generous PTO and parental leave
Meaningful Learning and Development budget
Competitive compensation package including salary, equity and possibly tokens
If you're in the US, we'll also cover your healthcare
The chance to build and grow with one of the most recognised companies in Web3 and have fun while we do it
WalletConnect is an equal opportunity employer and we encourage applications from candidates of all backgrounds and experiences. We celebrate diversity and are committed to creating an inclusive environment for all employees