(Sr.) Product Marketing Manager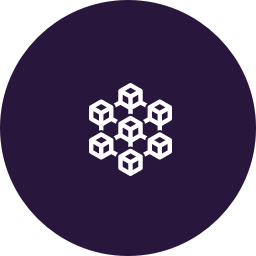 Qubit9
Marketing & Communications, Product
Hamburg, Germany
Posted on Wednesday, January 25, 2023
BUILD THE NEXT GENERATION OF THE INTERNET
Impossible Cloud represents the spirit of innovation and determination. Our cutting-edge cloud solutions help bridge the gap between web3 technology and mainstream B2B cloud use cases. We are eliminating frictions currently slowing web3 mass adoption and deliver key benefits like increased speed and security while optimizing costs.
Impossible Cloud was founded by serial entrepreneurs who formerly built multiple unicorns. Our
passionate
team continuously researches and pushes the boundaries of distributed technologies. Impossible Cloud is backed by an all-star team of internationally renowned venture capital companies, and we are part of the Protocol Labs Network.
Become part of something bigger: We're committed to reinventing the internet, to push technological innovation and business determination to the next level. Join us on our journey to make the impossible possible.
Your Impact:
We plan to disrupt the cloud market with a cloud and infrastructure product. As a
(Sr.) Product Marketing Manager,
you will take the lead in steering the PR activities in the US and partially in Europe from Germany. You will own the PR activities, execute, and consult a very experienced management team on the way to expansion.
​​You will contribute to our company's success by
Bridge the gap between product and marketing with end-to-end responsibility for understanding and articulating the key benefits and differentiators of our solutions
Develop positioning, messaging, and competitive differentiation to enable the sales and marketing teams to efficiently generate and close opportunities
Collaborate closely with key stakeholders to align on compelling positioning and messaging that will support our sales goals
Develop relationships with key customers to better understand their business challenges and enhance our value proposition
Create marketing materials and sales training to communicate the key benefits of our services and solutions
Analyze wins, losses and campaign results to continually improve our positioning, campaigns and sales tools
Actively monitor market and competitor trends and adapt solution positioning accordingly
Help develop marketing tools and campaigns that attract new prospects and customers.
Coordinate the marketing activities for launching new products and services
Ideally, you bring the following to succeed
Very good knowledge of the software/cloud industry and enthusiasm for web3 technologies
Between 3-5 years of hands-on experience in the field of product marketing in a B2B technology company
Excellent communication, storytelling, and writing skills across all levels
Sufficient technical knowledge to explain highly technical solutions to business buyers
Demonstrated customer focus and data analysis skills
Your English skills have to be on a native level
Willingness to work partially in the US time zone
What we offer
- Work with
experienced, passionate, and supportive colleagues
and cutting-edge technology
-
Great office in a trendy location, free healthy brain food, and subsidized premium gym membership
-
Monthly recurring, collaborative meetup weeks with cool team events
-
A flat hierarchy and a high level of trust and responsibility: everyone has at least one significant topic they own fully
Our culture
We are determined to win. We welcome people from all backgrounds who seek the opportunity to help build a future where everyone can contribute equally. In-person collaboration and communication are part of Impossible Cloud's cultural identity, and we value working together regularly in our Hamburg Headquarters.
The recruiting process
1. Please submit your LinkedIn Profile or CV together with the application form
2. Successful candidates are invited to a Kickoff call.
3. We will then initiate a fast, lean remote and on-site interview process designed for the specific role and seniority.
4. Within days, you could be part of the Impossible Cloud team!