(Cloud) Product Manager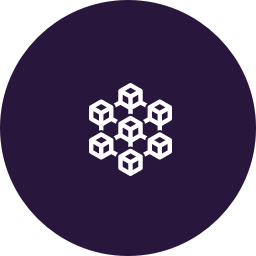 Qubit9
Product
Hamburg, Germany
Posted on Friday, March 3, 2023
BUILD THE NEXT GENERATION OF THE INTERNET
Impossible Cloud represents the spirit of innovation and determination. Our cutting-edge cloud solutions help bridge the gap between web3 technology and mainstream B2B cloud use cases. We are eliminating frictions currently slowing web3 mass adoption and deliver key benefits like increased speed and security while optimizing costs.
Impossible Cloud was founded by serial entrepreneurs who formerly built multiple unicorns. Our
passionate
team continuously researches and pushes the boundaries of distributed technologies. Impossible Cloud is backed by an all-star team of internationally renowned venture capital companies, and we are part of the Protocol Labs Network.
Become part of something bigger: We're committed to reinventing the internet, to push technological innovation and business determination to the next level. Join us on our journey to make the impossible possible.
As a (Cloud) Product Manager, you translate our business requirements into workable user stories for the engineering team. You champion the product and ensure the vision is documented, broken into a step-by-step plan, and prioritized across different teams and a diverse group of stakeholders. The ultimate goal of your role is to build a product ready for GTM and ensure our cloud follows industry best practices around security, availability, resilience, and scalability. As we continue to invest in our ever-growing decentralized cloud ecosystem, we need to define our next-generation strategies for scalable and composable services as part of our cloud offer, taking into account performance and unit economics.
What you will do
Work closely with the founders and product team in building a roadmap to address our customers' key challenges.
Collaborate with our engineers and designers on wire-framing and high-level design.
Define a milestone plan, translate the vision into a step-by-step plan, use dimensional planning, decide which features have high priority, and constantly refine the backlog and its prioritization
Perform market research, and create business cases for features and enhancements.
Work closely with the Engineering team to plan and schedule processes for technical implementations, create acceptance criteria, and ensure work executed is exhaustively documented.
Analyze customer engagement and feedback: seek to connect with and understand how our clients use our product and what can be done to improve customer experience.
Build materials to support current and new customers, including tutorials and detailed documentation.
Work closely in helping prospects successfully experience our product during their trials.
Provide technical support to prospective customers by understanding their goals.
Act as the first line of defense to questions and bug reports & manage communication of critical updates to the relevant stakeholders.
You could be a great fit for the role if you have
Bachelor's or Master's Degree in a technical discipline (e.g., Computer Science, Engineering, Mathematics, Physics, etc.)
Working knowledge of cloud systems and a programming language, and understanding of basic infrastructure needs - access control, APIs, databases, and serving infrastructure
Product design skill set, including prototyping using wireframe and sequence diagram tools and good user storytelling
Experience in OKRs, customer research techniques, Go-To-Market planning, backlog management, and working in Agile teams
Excellent organization skills
Excellent written and verbal communication skills and ability to influence cross-functional teams without positional authority
Bonus points
Have experience launching a product in Cloud Marketplaces or the web3 market
Technical understanding of decentralized solutions in general or experience in distributed computing in a Product role
Familiarity with cloud and container technologies like Docker, Kubernetes, and/or decentralized cloud storage solutions.
What we offer
- Work with
experienced, passionate, and supportive colleagues
and cutting-edge technology
-
Great office in a trendy location, free healthy brain food, and subsidized premium gym membership
-
Monthly recurring, collaborative meetup weeks with cool team events
-
A flat hierarchy and a high level of trust and responsibility: everyone has at least one significant topic they own fully
Our culture
We are determined to win. We welcome people from all backgrounds who seek the opportunity to help build a future where everyone can contribute equally. In-person collaboration and communication are part of Impossible Cloud's cultural identity, and we value working together regularly in our Hamburg Headquarters.
The recruiting process
1. Please submit your LinkedIn Profile or CV together with the application form
2. Successful candidates are invited to a Kickoff call.
3. We will then initiate a fast, lean remote and on-site interview process designed for the specific role and seniority.
4. Within days, you could be part of the Impossible Cloud team!