Sales & Marketing Intern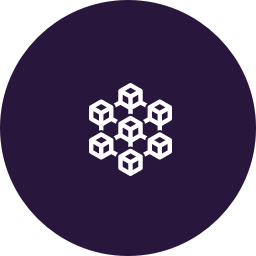 Qubit9
Marketing & Communications, Sales & Business Development
Hamburg, Germany
Posted on Tuesday, October 10, 2023
BUILD THE NEXT GENERATION OF THE INTERNET
Impossible Cloud is a B2B cloud platform with a focus on becoming the #1 cloud platform in Europe and beyond. It was founded by serial entrepreneurs who have previously built a billion-euro tech company.
Currently, our offering includes cloud object storage similar to AWS S3, and our market success is already being proven by highly promising growth based on our channel-based GTM strategy. While we build a comprehensive suite of cloud products, we are redefining the cloud sector by bridging the gap between decentralized infrastructure (DePIN) and mainstream B2B cloud use cases.
Become part of something bigger: We're committed to reinventing the internet and push technological innovation and business determination to the next level.
We created the position of
Cloud Sales & Strategy Intern
(m/f/d) - based on a growing number of talented, bright applicants with prestigious backgrounds. Are you finishing your Bachelor's or have started your Master's degree at a renowned university seeking practical experience?
Contrary to traditional companies, we offer the chance to sit next to some of the most successful serial entrepreneurs in Germany and switch to a fast-growing deep tech and cloud startup. You will work hands-on from day one and contribute to hyper-growth and help solve challenges changing frequently. Your closest touchpoints are at C-1 level from BCG and McKinsey. We personally know several top-level people that have started this way, then went on to start their own businesses or take on leadership roles at leading companies.
What will you do
Solve problems!
Work closely with department directors to identify bottlenecks in the current processes and take ownership from day one
Help us optimize our go-to-market strategy and scale our business development
Formulate strategies, find leads, draft messaging, and help solve customer problems
Support our road to compliance for any vertical
What you bring to the table
You are smarter than the average, a team player, and have an entrepreneurial mindset. You are a hands-on problem solver
Excellent English communication style, both written and verbal
Analytical mindset - you want to understand why things work a certain way and are fearless in putting in the extra effort
Strong desire to evolve your career in a tech environment at the center of cloud and deep tech
Digital native - even without programming experience, you are a techie at heart and love to learn new technologies
Prior relevant work experience, i.e., in consulting, tech startups, or other fast-paced, innovative environments
At least finalizing your BSc degree in Business, Science, Technology or Mathematics
What we offer
- Competitive salary coupled with direct engagement in your success through an enticing ESOP and token participation program.
- Ideal company stage with established initial revenue and a distinctive edge in the web3 industry.
- Collaboration with experienced, passionate, and supportive colleagues, leveraging cutting-edge technology.
- Fantastic office situated in a trendy location with access to complimentary healthy brain food and a subsidized premium gym membership.
- Monthly collaborative meet-up weeks featuring team events.
Our culture
We are committed to success. We embrace individuals from all backgrounds who share the goal of building a future European cloud champion. We place great importance on in-person collaboration and open communication, and we value working together regularly at our Hamburg headquarters. If you are an innovative thinker with a passion for driving success in decentralised technology and the cloud industry, we invite you to apply.
Join a workplace that values your well-being, fosters a vibrant and collaborative atmosphere, and play a key role in shaping the future of the Cloud.
The recruiting process
Application Submission
We encourage you to kickstart your application by submitting your comprehensive LinkedIn profile or CV along with the designated application form.
Kickoff Call for Selected Candidates
Successful candidates will be invited to participate in a Kickoff call, where we aim to explore your qualifications, experiences, and expectations.
Efficient Interview Process
Our commitment to expediency is reflected in our fast and lean remote and on-site interview process, tailor-made for the specific nuances of each role and its corresponding seniority level.
Welcome to the Impossible Cloud Team
Within a matter of days, you could find yourself becoming an integral part of the Impossible Cloud team! We believe in moving swiftly to welcome exceptional talent into our dynamic workplace.