Security Engineer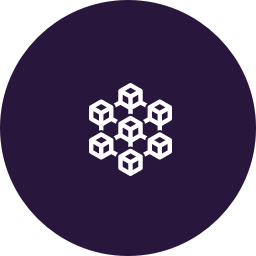 Qubit9
Software Engineering
Hamburg, Germany
Posted on Saturday, October 14, 2023
BUILD THE NEXT GENERATION OF THE INTERNET
Impossible Cloud is a B2B cloud platform with a focus on becoming the #1 cloud platform in Europe and beyond. It was founded by serial entrepreneurs who have previously built a billion-euro tech company.
Currently, our offering includes cloud object storage similar to AWS S3, and our market success is already being proven by highly promising growth based on our channel-based GTM strategy. While we build a comprehensive suite of cloud products, we are redefining the cloud sector by bridging the gap between decentralized infrastructure (DePIN) and mainstream B2B cloud use cases.
Become part of something bigger: We're committed to reinventing the internet and push technological innovation and business determination to the next level.
As a
Security Engineer
you will collaborate closely with our Engineering and DevOps team to architect, implement, and optimise our cybersecurity infrastructure and practices, ensuring a robust and agile defense for our unique storage solutions.
​​You will contribute to our company's success by
Designing and implementing security architectures for our distributed storage platforms and services
Automating our environment and proposing measurements to introduce security by design including Integrating identity and proper access management into the cloud setup
Owning "security by design" principles, driving their adoption across engineering and DevOps teams
Managing identity and access management protocols and policies
Developing and fine-tuning SIEM tool configurations for real-time security alerting
Overseeing security monitoring activities, focusing on log aggregation, correlation, and incident alerting
Staying abreast of emerging security technologies and threats, especially within the general cloud, storage and CNCF ecosystem
Strategically adopting and integrating suitable tools and practices
Swiftly responding to security incidents, while also working on preventive measures through threat modeling and vulnerability assessments
Ensuring continuous compliance with standards like ISO27001, GDPR, SOC2, PCI DSS, CSA, and OWASP
Fostering a cybersecurity-focused culture, facilitating training and awareness initiatives.
To succeed you bring
A minimum of 7 years' experience in cybersecurity, with a proven record in securing distributed systems
Bachelor's or Master's degree in Computer Science, Cybersecurity, or a related discipline

And some of the following certifications & professional experience

Familiarity with CNCF tools like Helm, Linkerd, Prometheus, and Open Policy Agent
Solid understanding of cloud services (AWS, Azure, GCP) and associated security best practices
Professional certifications such as Certified Information Systems Security Professional (CISSP), Certified Information Security Manager (CISM), or Certified Information Systems Manager (CISA)
Excellent understanding of security frameworks and standards e.g. SOC2, PCi DSS, ISO27001/27002, CSA, CIS, NIST, OWASP etc
Proficiency with the zero-trust security model
Hands-on experience with infrastructure-as-code tools like Terraform and security tools like Falco, Trivy, Snyk and Kyverno
Demonstrable expertise in Kubernetes, its security features, and associated tools
Proven capability in scripting (e.g., Python, Bash) to automate routine tasks and build tools. GOLANG a bonus
Strong grasp of logging and monitoring solutions, preferably with tools like Grafana, Loki, and Fluentd
Ethical hacker mindset, familiar with threat hunting, penetration testing, and vulnerability management practices
Excellent communication and collaboration skills, enabling effective interaction across teams
What we offer
- Competitive salary coupled with direct engagement in your success through an enticing ESOP and token participation program.
- Ideal company stage with established initial revenue and a distinctive edge in the web3 industry.
- Collaboration with experienced, passionate, and supportive colleagues, leveraging cutting-edge technology.
- Fantastic office situated in a trendy location with access to complimentary healthy brain food and a subsidized premium gym membership.
- Monthly collaborative meet-up weeks featuring team events.
Our culture
We are committed to success. We embrace individuals from all backgrounds who share the goal of building a future European cloud champion. We place great importance on in-person collaboration and open communication, and we value working together regularly at our Hamburg headquarters. If you are an innovative thinker with a passion for driving success in decentralised technology and the cloud industry, we invite you to apply.
Join a workplace that values your well-being, fosters a vibrant and collaborative atmosphere, and play a key role in shaping the future of the Cloud.
The recruiting process
Application Submission
We encourage you to kickstart your application by submitting your comprehensive LinkedIn profile or CV along with the designated application form.
Kickoff Call for Selected Candidates
Successful candidates will be invited to participate in a Kickoff call, where we aim to explore your qualifications, experiences, and expectations.
Efficient Interview Process
Our commitment to expediency is reflected in our fast and lean remote and on-site interview process, tailor-made for the specific nuances of each role and its corresponding seniority level.
Welcome to the Impossible Cloud Team
Within a matter of days, you could find yourself becoming an integral part of the Impossible Cloud team! We believe in moving swiftly to welcome exceptional talent into our dynamic workplace.